Seleção – Euro 2020 : Pour Mourinho, le Portugal sort la tête haute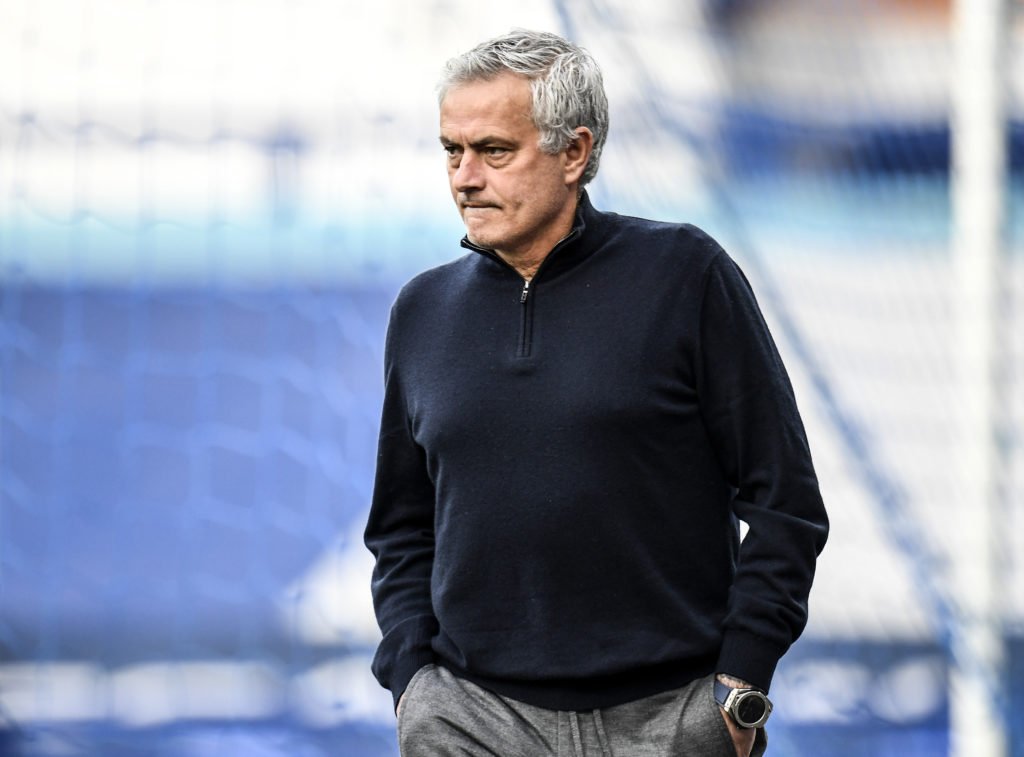 Au micro de The Sun, José Mourinho a exprimé sa tristesse de voir le Portugal se faire éliminer malgré une prestation qui était, selon lui, plutôt convaincante.
"Je suis plus triste que déçu", expliquait José Mourinho ce lundi, deux jours après la défaite synonyme d'élimination du Portugal contre la Belgique. Consultant pour The Sun, l'entraîneur portugais, qui prendra les rennes de l'AS Roma dans les prochaines semaines, a déclaré qu'il était plutôt satisfait de la performance portugaise, ce dimanche. "Ils (les Portugais) n'ont pas été mauvais contre la Belgique", a d'abord lancé le Special One. "Après une première mi-temps durant laquelle deux bonnes équipes ont montré beaucoup de respect pour leur adversaire, le but belge a tout changé."
José Mourinho a apprécié le coaching
Et s'il est désormais sous le feu des critiques suite à l'élimination précoce du Portugal à l'Euro, Fernando Santos peut, cette fois-ci, compter sur le soutien de José Mourinho, qui a apprécié les prises de risques du sélectionneur en seconde période. "Le Portugal a pris des risques. Fernando Santos a fait des changements pour jouer de façon plus offensive. André Silva est entrée en pointe, ce qui a permis à Cristiano Ronaldo d'être davantage à la création des actions", a confié le Mou'.
"Ils ont tout donné"
Une sortie par la grande porte, donc, selon l'entraîneur de 58 ans, qui est d'ailleurs régulièrement annoncé comme un potentiel successeur de Fernando Santos. "Les champions sont sortis avec orgueil. Ils ont perdu, mais ils ont tout donné face à un candidat à la victoire finale", a conclu José Mourinho. Un discours plein de tolérance, dans lequel certains verront probablement un manque d'exigence avec un groupe qui devait, à priori, proposer un meilleur visage que celui qu'il a affiché tout au long de la compétition.
Crédit photo : IconSport